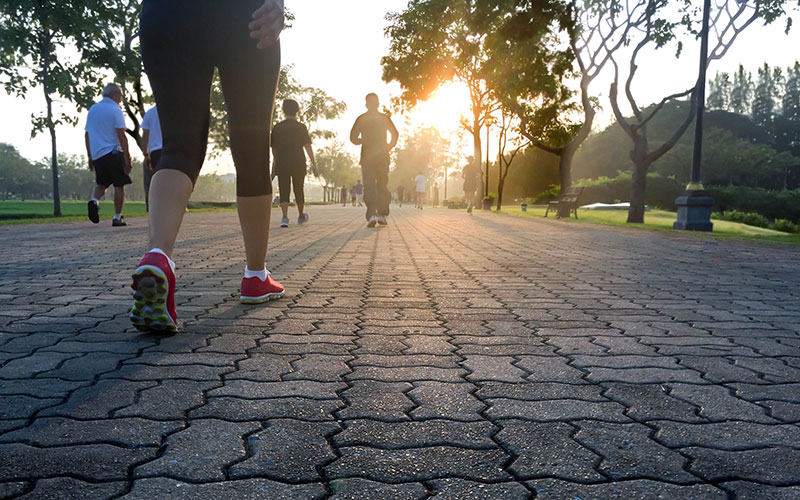 Aspirus Ironwood: Health Steps Challenge
"Passion for excellence. Compassion for people." That's the motto Aspirus goes by, which is why Aspirus Ironwood Hospital prides itself on serving as the major healthcare leader for the far Western Upper Peninsula. As part of that responsibility, the hospital has launched programs to improve the health of the people in the communities it serves.
Serving the underserved
Aspirus Ironwood serves an older population that stretches into Wisconsin – that's more than 29,000 people between two counties. The hospital committed to preventing the spread of influenza and launched an annual region-wide flu clinic, in collaboration with the local community college and health departments.  Since its inception in 2005, more than 4,000 people have received immunizations, including in a drive-through option, allowing people to get vaccinated in their own vehicles.
Steps toward a healthier community
The 2013 U.P. Community Health Needs Assessment showed that approximately 40 percent of people in Gogebic County were obese. It also showed poor eating habits and minimal physical activity among the community. With this information and compassion for the community it serves, Aspirus Ironwood launched the Healthy Steps Challenge in 2015.
Aspirus Ironwood joined forces with local food producers to make it easier for residents to access locally sourced food and establish healthy exercise habits. Since the program began, the Healthy Steps Challenge has had more than 400 total participants walking more than 3,500 miles. What's in it for them? As participants reach distance milestones, they are rewarded with things like certificates for walking shoes, healthy food from local producers and the chance to win a fitness tracker.
With obesity rates at an all-time high, the Aspirus Ironwood team is committed to continuing the Health Steps Challenge each year, instilling habits that improve the health of people in the community.