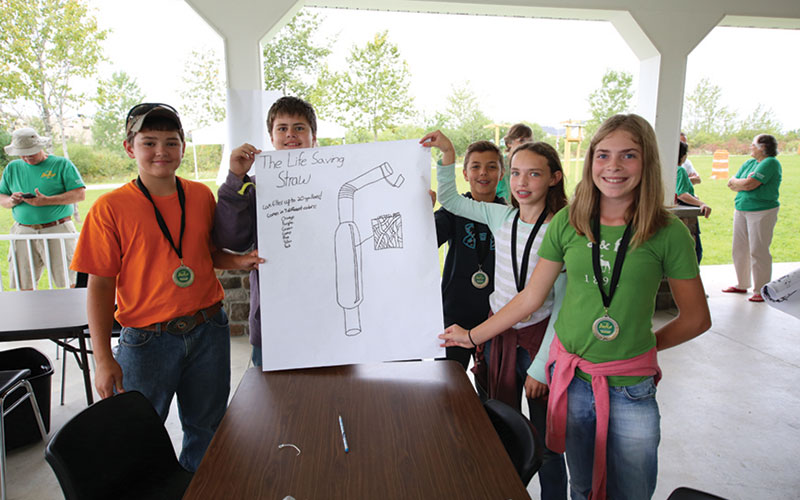 West Branch Regional Medical Center: Go Outside!
The John Tolfree Hospital installed the Tolfree Wellness Park on the West Branch Regional Medical Center's (WBRMC) campus in 2014. This was the start of the WBRMC's Go Outside! project to address childhood obesity.
Michigan children whose families live below the poverty line face a greater risk of being obese. Obesity is a threat to mental and physical health, and this healthy lifestyle program is designed to change attitudes about fitness and healthcare.
The Tolfree Wellness Park provides a 3.3-mile trail for walking clubs, 5K races, bicycling and leisurely walks with friends and family. The park has gardens, a greenhouse and a pavilion with a full kitchen. This park is a pledge to the community's health and wellness, bringing the people together to better themselves.
Go Outside! has three programs: Garden – Plate – Wellness, Healthy Weighs and Tolfree BioFest. Garden – Plate – Wellness provides education, training and support to make sure families have access to fresh produce at home. Healthy Weighs focuses on nutrition and fitness habits. Tolfree Biofest focuses on the biodiversity of nature and how our well-being depends on it.
The Tolfree Wellness Park is impacting the wellness of more than 840 families with children between the ages of 2 and 18 years old. In helping participants connect the dots between an active lifestyle and quality of life, this preventive approach hopes to reduce the number of hospital visits and lower healthcare costs in the long run.