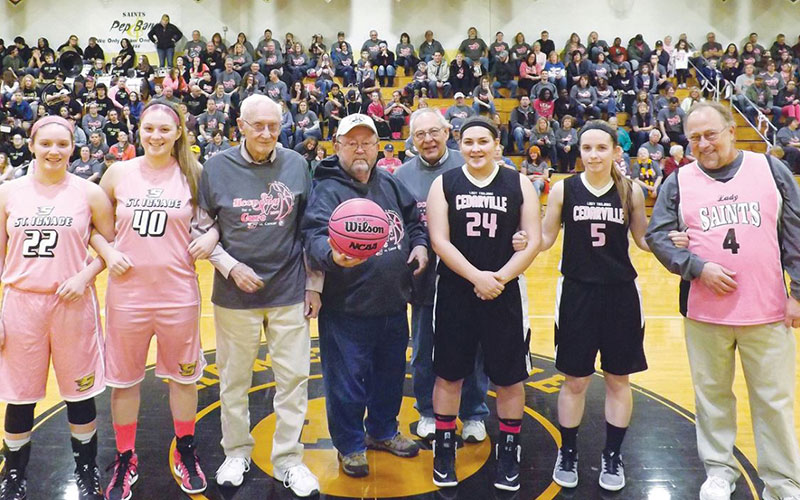 Mackinac Straits Health Foundation: Hooping for a Cure
The Mackinac Straits Health System (MSHS) serves over 11,000 residents of Mackinac county and surrounding counties. Located in the Upper Peninsula, the health system serves a geographically isolated community, especially if the Mackinac Bridge is closed due to severe weather.
Around 260 individuals in Mackinac and Cheboygan Counties have been diagnosed with some form of cancer. The MSHS has expanded its services in the past few years with the opening of a new state-of-the-art facility in St. Ignace. However, there are specialized services that the MSHS cannot provide, including some cancer treatments, which means that cancer patients from the region have to travel to Metro Detroit or farther to access this care.
Approximately 61 percent of people in the United States who are diagnosed with cancer end up going into debt to pay for treatments and associated costs. For patients with low incomes, they may limit or forego treatment altogether.
The Mackinac Straits Health Foundation saw an opportunity to help. The foundation created an annual community fundraiser called "Hooping for a Cure," which takes place around a St. Ignace High School girls' basketball game and is supported by the school community as well as many local businesses.
The fundraiser provides financial assistance for travel and lodging for cancer patients who have to travel to larger health systems for treatment. Gas cards, lodging and meal costs are provided to patients referred by an MSHS doctor.
Thanks to overwhelming community support, "Hooping for a Cure" has generated increased funding year over year and will continue to expand, meaning more cancer patients will get the financial support they need.